History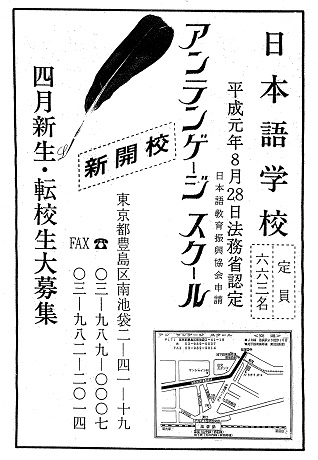 Ministry of Justice accredited school
Since being certified by the Ministry of Justice as a Japanese language school named An Language School on August 28, 1989, it has produced many excellent students who are active around the world for more than 30 years.
Over the past 30 years, the school building has deteriorated, so we built a new school building to create a better educational environment and completed it in January 2020.
In addition, initial capacity of the number of students is 663 and now it has increased to 1016. We are grateful that it is also the result of the activities of the graduates and the efforts of the educational and clerical staffs.
Greeting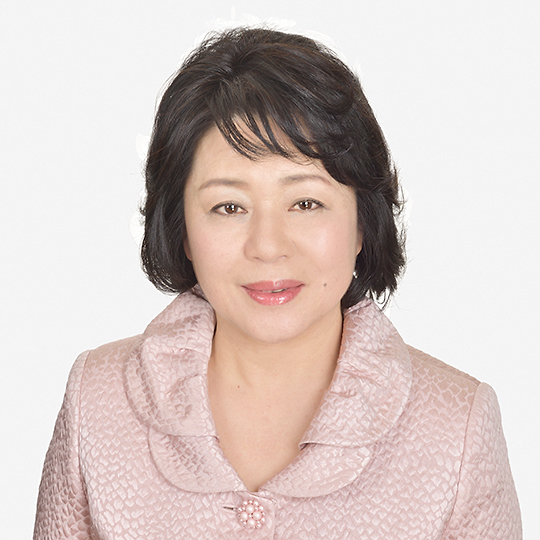 Students who choose An Language School have one thing in common.
That is, "Student's seriousness about learning Japanese."
Students who have a dream & goal in the future. Students who want to study firmly because they need Japanese language skills to achieve this.
An Language School is chosen by such students.
Teachers will do their best to respond the passion of these students.
「There may be mistakes, even gestures is okay, but communication is the best learning」. Not only during the class, but also in break time and after school, we give importance to be in contact with students.
If you really want to learn Japanese, please hit the gate of An Language School. We will do our best to support each and every one of you, hoping that your dreams will come true.
Words from seniors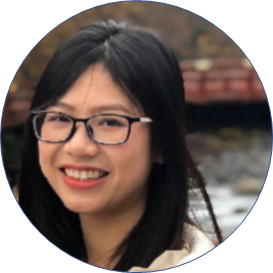 I came to Japan because I was interested in Japanese culture and Japanese history and wanted to learn Japanese technology. I joined An Language School because I heard from my seniors that it is great.I would like to get a job in Japan in the future. An Language School has a department that can help us to find a job, so it will take care of us even after going to a vocational school, university, or graduate school. This is very grateful for us.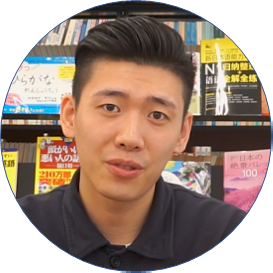 I came to Japan because I wanted to study Japanese. At the An Language School, environment for study is very good, and I often study in the study room except during class hours.The teachers' lessons are very easy to understand. As a student it may be rude to say that teachers take the lessons seriously and and their teaching methods are also very well. Therefore, the lessons are very easy to understand, and if we don't understand something, they will give us personal guidance.
I love japan naturally and wanted to be a bridge between Mongolia and Japan. Because of polite guidance of the teachers at An Language School, I became even more fond of Japan. Japan has a high level of technological ability but I felt that there are so many things to learn from Japanese people way of thinking. I would like to continue studying Japanese culture and after returning to Mongolia I would tell the students in my home country how wonderful Japan is.
Educational environment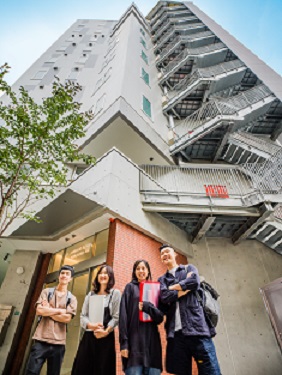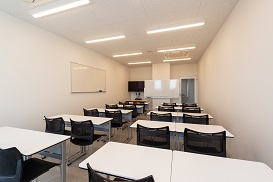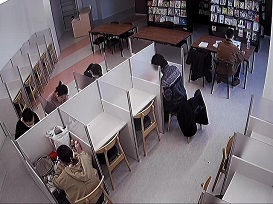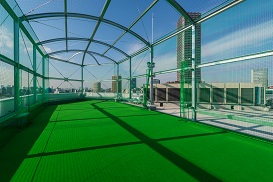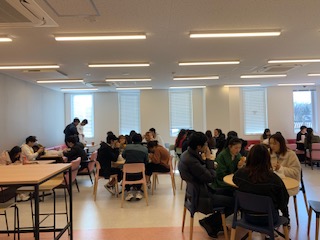 Access
Convenient location to visit other places for enjoyment and refreshment
Higashiikebukuro, where An Language School is located, is very close to Ikebukuro, one of the largest cities in Tokyo. So you can easily access to attractive shops and restaurants on foot. Within some few minutes access to popular areas of Tokyo such as Sinjuku, Shibuya, Ginza, Akihabara, Asakusa etc. by taking a bus or train.It is very important for students to take refreshment. We hope that students keep their balance between study and rest, then enjoy the life of Japan.