Word from teachers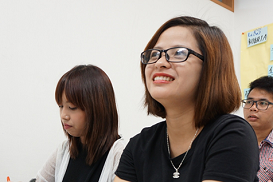 The challenge you face when learning a foreign language is that the feeling os shame or embarrassment if you make a mistake. In order for students to free from such feelings, I always try to listen carefully to whatever they say until the last word. First and foremost, I want students to increase their confidence in speaking Japanese. Opportunities for conversation are not confined only to lesson time. I would very much like students to come over and talk to me during break times and after the day's classes are over. It's through that kind of close, personal communication that I'd like to help students learn Japanese. Moreover, at An Language School, lessons are taught with the emphasis placed on effectiveness rather than efficiency. With each student going at his or her own pace, tasks are accomplished through a step-by-step approach and in so doing, students gradually get closer and closer to becoming the person they'd like to be. In order to make that happen, the entire staffs of the school, including of course all teachers, work together as one to support the students.
Chief of Education Emi Arimochi
Installation course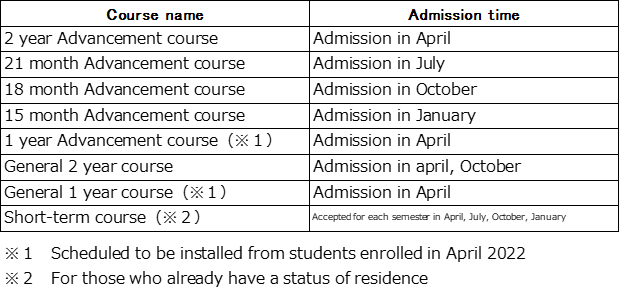 Class structure
An Language School has created a step-by-step curriculum according to your level so that you can learn from the beginning without any difficulties.
The special feature of such a curriculum ia that at each level, importance is attached to 〝practice and experience."
"Asking someone for directions" at the beginner level,
"Group discussion" at the intermediate level,
"Presentation" etc. at the advanced level,
we are particular about enabling learners to use and operate the correct Japanese language according to the situation in actual scenes.
Beginner
The goal here is for students to acquire enough Japanese ability so that they have a command of basic words and phrases necessary for everyday life. In addition, they become able to confidently deal with matters arising in their lives.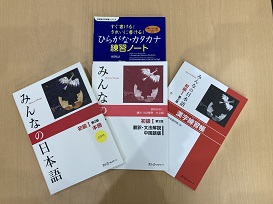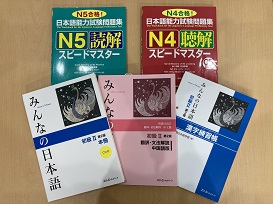 Intermediate
Students at this level aim to be able to understand appropriate communication stratigies depending on the situation they encounter frequently. They become to understand easy written sentences and write simple complete sentences.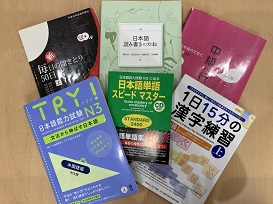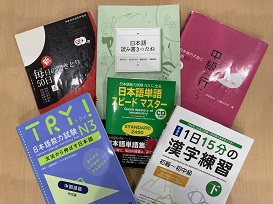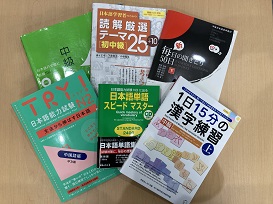 Advanced
At this level, students develop the ability to express their opinions using various logical concepts and to communicate properly to resolve problems. Furthermore, they become to read newspapers and other printed documents with sufficient speed.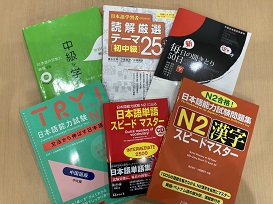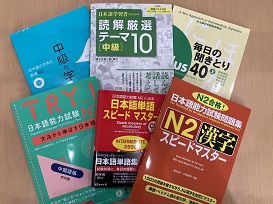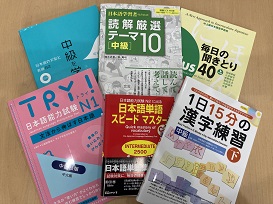 Special class / S class
The Japanese level is basically the same as Advanced 1 and 2, but the curriculum is more specialized for admission so that students can easily pass the university or graduate school's exam. In addition, the S class is a class consisting of only those who have passed the selection test.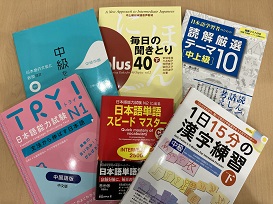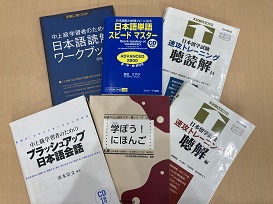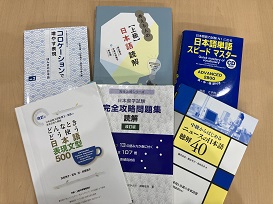 Art major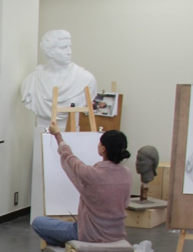 To get a admission at Japanese art university, not only Japanese language ability but also "drawing test" is imposed as a practical test to select successful applicants. However, there are big differences in art instruction and way of thinking in each country, and the drawing ability of Japanese students and international students who have studied abroad tends to be different. Therefore, it is a challenge to acquire drawing skills to pass a Japanese university before attending the exam.
At An Language School, we offer an art major to support such students.In addition, art majors receive guidance from people from Tokyo University of the Arts, who provide the world's highest level of art education and produce many famous artists.
Practical examination contents of major universities
Musashino Art University Faculty of Art and Design Department of Crafts and Industrial Design: Pencil Design / 3 hours
Tama Art University Faculty of Fine Arts Graphic Department: Pencil drawing / 3 hours
■ Time: 13: 00-15: 30 Art class (Morning: Japanese class)
There is a practical instruction almost every day when there is a Japanese class.
After the art class is over, you can work on the assignment in the classroom until 17:00.
■ Fee: 330,000 yen / semester (3 months tax included)
If you do not have an art supplies set, a separate purchase fee of about 7,500 yen will be charged.